I started brewing beer in 2016 using basic kits from Bières du monde. It was really cheap and pretty easy to get started, and I'd recommand hopped barley syrup for a first try.
One thing leading to another, I then started brewing using whole grain, bought large pots from Zymotik near Toulouse: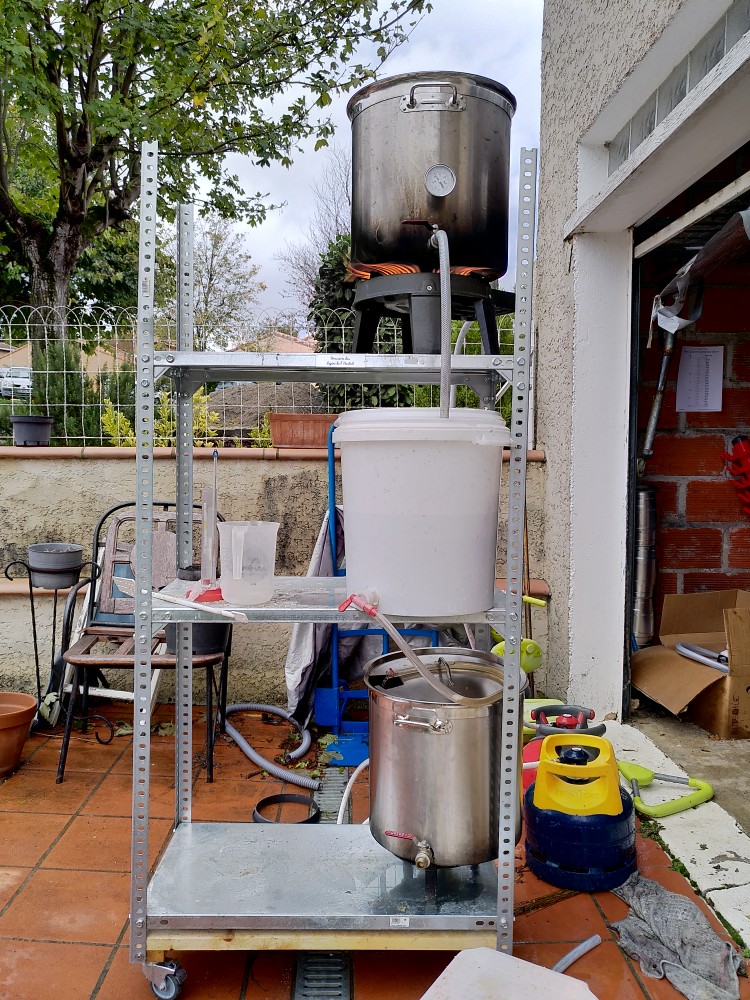 At some point I read that laser-printed paper can be easily glued to bottles by dipping it in milk. So I started making labels to beautify my production (and remember what's in the bottles).
Here are the labels so far. I have to admit I am not at all an artist, I just steal drawings from the Internet and put them together.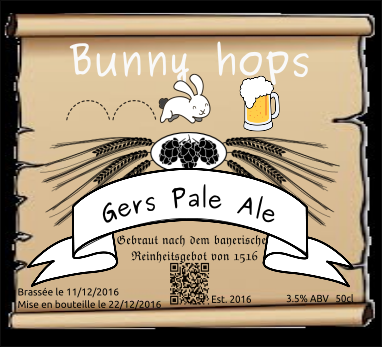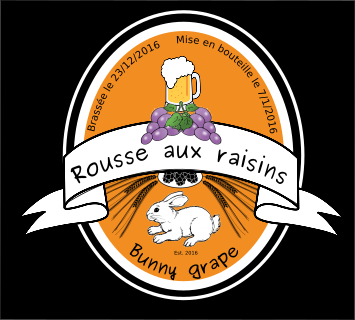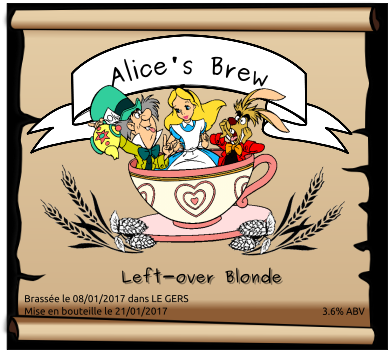 Cider
I made cider out of granny apples. It provided for a funny pun, but the cider is extremely rough on the tongue. I wouldn't recommend them apples…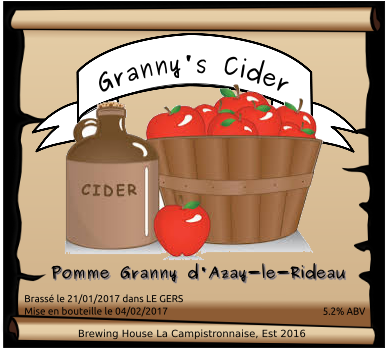 (Almost a year later, the acidity is largely gone and the cider is much more drinkable, but not very tasty. If I made it again, I'd probably put 1 litre of granny for 4 of something sweet and tasty like pink lady or reinette.)
Easter IPA
On Easter Monday I brewed an IPA following La Montreuilloise' Empire IPA recipe, so naturally I made a label with Easter bunnies, eggs and Moais. And because Moais traditionally defend space stations (in Gradius), the bunny had to be spacial: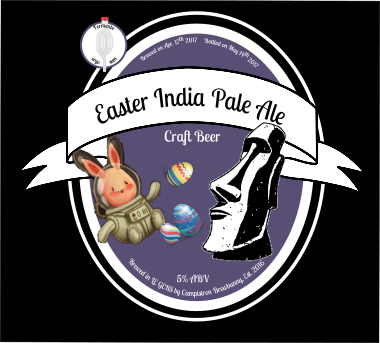 More recent beer notes: